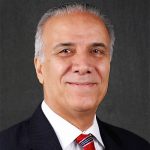 Russell Malayery, CCIM
Broker
A little about me
Russell A. Malayery, CCIM, CIPS
President
Buckhead Brokers Realtors, LLC
800-896-1031
[email protected]
Russell Malayery (CCIM, CIPS) is currently President of Buckhead Brokers Realtors, LLC Atlanta Georgia. Russell has over 20 years of industry experience and provides counsel for local, national and international clients in acquisition and disposition, strategic planning, broker selection, portfolio analysis and risk reduction, value enhancement, due diligence, and tax‐deferred exchanges. Russell advises clients ranging from private investors to institutional investors, and his product specialties includes Net Leased Properties, Multi-Tenant Retail assets, and single tenant and multi-tenant medical properties and site selection for retail and medical properties.
Russell has served as the president of the Georgia CCIM chapter and has served on the board of directors of the CCIM Institute.
Experience
• NAI Brannen Goddard: Vice President: Atlanta, Georgia,
Specialize in the sale and marketing of net leased investment properties; single tenant and multi-tenant retail and grocery anchored properties, medical assets and site selection for retail properties.
• Marcus & Millichap: Director; Atlanta, Georgia,
Specialize in the sale and marketing of net leased investment properties; retail and medical assets and site selection for retail properties.
Specialize in work around plan for bank owned properties.
• Buckhead Brokers International: Founding Director; Atlanta, Georgia
Top-10 producer in the Atlanta Commercial Board of REALTORS in the Land Sales category Specialize in the sale and marketing of net leased investment properties; site selection for retail, office and hotels
• RE/MAX Commercial: Associate Broker; Atlanta, Georgia
President of the Agents Advisory Board
Number one producer in the office and top-5 producer in the state of Georgia
• Coldwell Banker: Associate Broker; Duluth, Georgia
Multi-million dollar producer
• Southern Enterprises, Inc., CEO, Atlanta, Georgia
Specialized in construction of high-end residential properties
• IBM: Research Scientist; Atlanta, Georgia
Research work in the area of Computer Integrated Manufacturing (CIM)
• Siemens: Research Scientist; Princeton, New Jersey
Research work in the area of Computer Integrated Manufacturing (CIM)
• AT&T: Research Scientist; Piscataway, New Jersey
Software engineering in the area of automatic inventory management
• Weichert Realtors: Sales Associate; Princeton, New Jersey
Made listing agent of the month in the first six months
Leadership
• Jay W. Levine Leadership Development Academy: Graduate of CCIM's inaugural class
• CCIM Institute: Board of Directors, Strategic Planning Committee, Designation Committee, Cultural Diversity Advisory Board, Comprehensive Exam Proctor, and Representative at NAR International Coordinating Committee
• Georgia CCIM Chapter: President, Secretary, Treasurer and Scholarship Chair
• Atlanta Commercial Board of REALTORS: Technology Committee, Education Committee, Professional Standards Committee, Membership Committee, Data Services Committee, and Board of Directors
Education
• Post-graduate studies: Computer Science; Rutgers University, New Brunswick, NJ
• Master of Science: Computer Science; George Washington University, Washington DC
• Bachelor of Science: Mathematics; School of Mathematics, Iran
Volunteer Work
• Children's Miracle Network
• American Cancer Society
• United Service Organizations (USO)
• Hosea Feed the Hungry in Atlanta
• Youth sports coaching (basketball, softball, football, soccer)
Professional Licenses
• Real Estate Broker license in states of Georgia, Florida, South Carolina & Alabama
What is a CCIM:
A Certified Commercial Investment Member (CCIM) is a recognized expert in the disciplines of commercial and investment real estate. A CCIM is an invaluable resource to the commercial real estate owner, investor, and user, and is among an elite corps of more than 9,000 professionals who hold the CCIM designation across North America and more than 30 countries. Nearly 7,000 additional professionals are pursuing the CCIM designation. Since the CCIM program was created in 1969, more than 15,000 commercial real estate professionals have earned the designation. CCIM Institute has taught more than 225,000 students since 1969.
Recognized for its preeminence within the industry, the CCIM curriculum represents the core knowledge expected of commercial investment practitioners, regardless of the diversity of specializations within the industry. The CCIM curriculum consists of four core courses that incorporate the essential CCIM skill sets: financial analysis, market analysis, user decision analysis, and investment analysis for commercial investment real estate. Additional curriculum requirements may be completed through CCIM elective courses, transfer credit for graduate education or professional recognition, and qualifying non-CCIM education. Following the course work, candidates must submit a portfolio of closed transactions and/or consultations showing a depth of experience in the commercial investment field. After fulfilling these requirements, candidates must successfully complete a comprehensive examination to earn the CCIM designation. This designation process ensures that CCIMs are proficient not only in theory, but also in practice.
With such a wide range of subjects to be mastered and in a dynamic business such as real estate, the educational process doesn't end once the designation is earned; there is a strong commitment among CCIMs to continuing education.
Only 6 percent of the estimated 150,000 commercial real estate practitioners nationwide hold the CCIM designation, which reflects not only the caliber of the program, but also why it is one of the most coveted and respected designations in the industry. The CCIM membership network mirrors the increasingly changing nature of the industry and includes brokers, leasing professionals, investment counselors, asset managers, appraisers, corporate real estate executives, property managers, developers, institutional investors, commercial lenders, attorneys, bankers and other allied professionals. Through this business network, CCIM members successfully complete thousands of transactions annually, representing more than
$200 billion in value.
Certified Commercial Investment Members are in more marketplaces in North America -- 1,000 cities -- than all major real estate companies combined. Regions and chapters provide designees and candidates the opportunities to promote business and educational goals through local and regional forums and meetings.
What is a CIPS:
A Certified International Property Specialist (CIPS) is an individual who has proven their expertise in international real estate practice by completing CIPS program requirements.
Topics covered in the CIPS classes also include cultural diversity, market data, investment trends, marketing strategies, currency issues, and financing.
CIPS designees are increasingly relied upon by local community and business organizations — including Chambers of Commerce and boards of REALTORS® — as international business resources.
Requirements
• U.S. members must be a REALTOR®, a member in good standing of NAR
• Completion the CIPS "International Real Estate for Local Markets" (formerly Essentials)
• Submission of application and paying annual dues
After completion of all five courses and approval of a designation application, CIPS designees maintain the right to use the designation upon payment of the annual fee.
CIPS Education
The Certified International Property Specialist (CIPS) course curriculum is the educational foundation of the CIPS Network. It distinguishes CIPS designees as individuals who have both hands-on experience in international real estate transactions, as well as successfully completed an intensive seven-day program of study focusing on critical aspects of transnational transactions, including currency and exchange rate issues and cross-cultural relationships, regional market conditions, investment performance, tax issues and more.
US Practitioners Education
1. "International Real Estate for Local Markets" (formerly Essentials) (two days) is a required prerequisite to the other courses.
2. Three one-day regional courses (choose three of the following four) and a financial analysis class courses are required and can be taken in any order:
• Europe & International Real Estate (one day)
• Asia/Pacific & International Real Estate (one day)
• The Americas & International Real Estate (one day)
• The Middle East and Africa & International Real Estate (one day)
• Investment & Financial Analysis for International Real Estate (two days/HP-10BII calculator required)
Portfolio of ASSIGNMENTS Russell Malayery, CCIM
• Walgreens, Houston TX
• Walgreens, Dallas TX
• Walgreens, Anderson SC
• Walgreens, Johnson City NY
• Walgreens, Ennis TX
• Walgreens, Juliet IL
• Walgreens, Houston TX
• Walgreens, Dayton OH
• Walgreens, Brooklyn NY
• Walgreens, Wellington FL
• Walgreens, Mesa AZ
• Walgreens, Jackson MS
• Rite Aid, Alpharetta GA
• Walgreens, Reidsville NC
• Walgreens, Knoxville TN
• Walgreens, Augusta GA
• Walgreens, Reidsville NC
• Walgreens, Kennesaw GA
• Walgreens, Suwanee Ga
• Walgreens, Temple TX
• CVS, Orange City FL
• CVS, Monticello GA
• CVS, Port Saint Joe FL
• CVS, Pensacola FL
• CVS, Barnesville GA
• Rite Aid, Madison GA
• Burger King, Hebron KY
• Family Dollar, Wilmington NC
• Shopping Center, Austell GA
• Apartments 22 units, Carrolton GA
• Apartments 32 units , Carrollton GA
• Shopping Center, Stockbridge GA
• Office Investments, Atlanta GA
• Shopping center, Alpharetta GA
• Office Investment, Duluth GA
• Shopping center, Jonesboro GA
• O'Reilly Auto, Byron GA
• Shopping Center, McDonough GA
• Tractor Supply, Renssaler IN
• Hardees, Panama City Beach FL
• Dollar General, Coffee City TX
• Dollar General, Timpson TX
• Dollar General, Frankston TX
• LA Fitness, Casa Grande AZ
• Burger King, Corpus Christi TX
• Burger King, George West TX
• Jiffy Lube, Savannah GA
• Jiffy Lube, Hinesville GA
• Jiffy Lube, Hilton Head SC
• Dollar General, Dacula GA
• Fresenius Dialysis, Brundidge AL
• Burger King, Port Arthur TX
• Chase Bank, Houston TX
• Dollar General, Piney Flat TN
• Dollar General, Lansdale NC
• Land Sales, McDonough GA
• Land Sales, Columbus GA (assemblage for a Walmart Neighborhood Market)
• Land Sales, Phenix City AL (assemblage for a Walmart Neighborhood Market)
• Shopping Center, Fayetteville NC
• Family Dollar, Pottsboro TX
• Family Dollar, Kennett MO
• Family Dollar- East Prairie MO
• Burger King, Rockport TX
• Burger King, Granbury TX
• Captain D's, Vidalia GA
• Walmart Neighborhood Market, Lawton OK
• Walmart Neighborhood Market, Dell City OK
• Walmart Neighborhood Market, Roanoke VA(3)
• Shopping Center, Woodstock GA
• Dollar General, Chattanooga TN
• Lowes , Tucson AZ
• Medical Office Building, Lawrenceville GA
• LA Fitness, Lawrenceville GA
• Rite Aid Pharmacy, Lawrenceville GA
• Pine Straw Shopping Center, Marietta GA
• CVS Pharmacy, Marietta Ga
• Land Parcels, Lawrenceville Ga
• Industrial/Office Building, Lawrenceville Ga
• Office Building, Peachtree Corners GA
• O'Reilly Auto Parts, Lynn Haven FL
• O'Reilly Auto Parts, Theodore AL
• Dark Winn Dixie, Stockbridge GA
• Advance Auto Parts, Camden SC
• Holiday Inn Express, Roswell Ga
• Best Western Hotel, Roswell Ga
• Belltone Hearing Aid, Marietta GA
• 55 acres land, Lawrenceville GA
• Land Assemblage, Flowery Branch Ga
• 9 acres land assemblage, Stockbridge GA
• Pizza Hut, Calhoun Ga
• Medical Office Building, Atlanta (Buckhead) Ga
• Professional Office Building, Atlanta (Buckhead) Ga
• Professional Office Building, Sandy Springs Ga
• Professional Office Building, Stone Mountain Ga
• Pizza Hut, Smyrna (Cumberland) Ga
• Office Building, Roswell GA
• Sherwin Williams, Augusta Ga
• Sherwin Williams, Cedartown GA
• Sherwin Williams, Thomasville GA
• Sam's Club, Montgomery AL
• Land Assemblage, North Druid Hill Atlanta Ga
• Dollar General, East Prairie MO
• Dollar General, Hyndman PA
• Dollar General, Lumber City GA
• Dollar General, Anniston AL
• Dollar General , Nashville AR
• Frito Lay, Cairo GA
• Family Dollar, Greenville AL
• Shopping Center, Birmingham AL
• Shopping Center- Montgomery AL
• Land Assemblage , Macon GA (Land for Publix)
• Land Assemblage, McDonough Ga (Land for Publix)
• Land assemblage , Powder Springs GA (Land for O'Reilly Auto Parts)
• Capital One Bank, Houston TX
• Davita- Oregon OH
• Dollar General- Murfreesboro AR
• Dollar General, Piney Flats TN
• Food Lion, Fayetteville NC
• Hotel Portfolio- Marietta GA
• Windy Ridge Shopping Center- Marietta Ga
• Ola Crossing- Publix Shadow Outparcels- McDonough GA